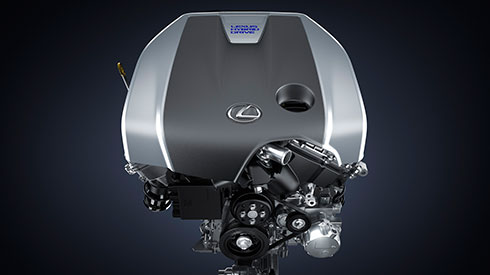 3.5-liter V6 engine
With innovative D-4S (Direct injection 4 stroke gasoline engine Superior version) and Dual VVT-i (Variable Valve Timing-intelligent) technology, this highly efficient Atkinson Cycle engine is at the heart of the Full Hybrid. For exhilarating driving and exceptional environmental performance, Lexus Hybrid Drive intelligently combines gasoline and electric power. The result is a total system output of 341HP, together with reduced CO2 emissions.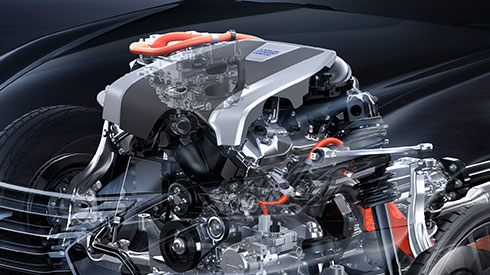 Power control unit
The brain of the Lexus Hybrid Drive, the power control unit constantly optimizes the allocation of power resources – electric, gasoline, or a combination of both. It also manages the process of charging the compact hybrid battery while the GS450h is being driven.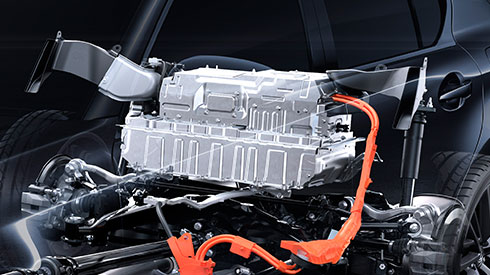 Advanced compact battery
The two-tier, 40-module Ni-MH (Nickel-Metal Hydride) 288V battery is installed in the luggage compartment behind the rear seats. Its compact structure helps ensure there is ample trunk capacity.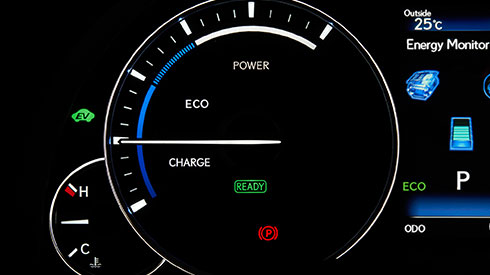 EV (Electric Vehicle)-Drive Mode
With sufficient battery charge, EV-Drive Mode lets you drive at low speeds using just electric power. EV-Drive Mode is whisper quiet, emissions-free and consumes no fuel. It is suitable for driving in slow-moving traffic or residential areas at night, as well as tunnels or enclosed car parks.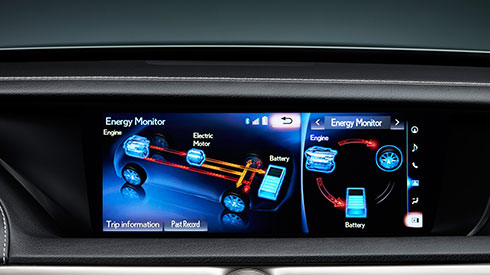 Regenerative braking
When braking or decelerating, kinetic energy which would otherwise be lost as heat is recovered by the high-output generator as electric energy. This is stored in the hybrid battery for later use when driving in EV-Drive Mode or accelerating hard.