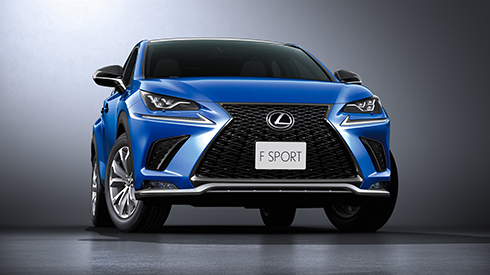 Exterior Design
The NX exterior intrigues with a constantly shifting series of solid surfaces that exude power and agility. Starting with the signature Lexus 'spindle grille', the exterior is bold and compact, the sculpted diamond-shaped body, flared wheel arches and large wheels emphasize the firmly planted stance, and radiate lively performance. The fusion of condensed dynamism with edgy solid surfaces powerfully expresses the superb agility and dynamic individuality of this fresh sporting spirit.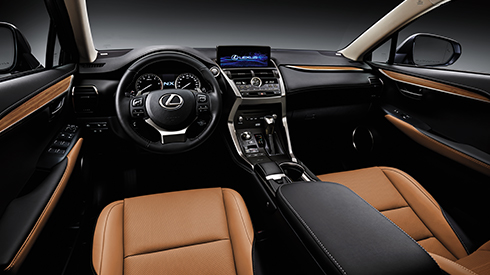 Interior Design
The interior is inspiring, infusing the functional and structural beauty, ease-of-use and practical space demanded of an SUV, with the advanced performance-focused spirit of the Lexus LFA supercar. It embodies Lexus's human-oriented approach to driving, focusing on sports control to heighten driving exhilaration. The Lexus philosophy of L-finesse is seen in the separation of the display and operation zones in the cockpit. The blend of functional and structural beauty and attention to detail in the sporty interior further boosts your driving pleasure.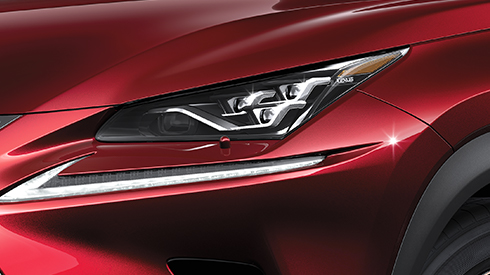 3-eye Bi-Beam LED headlamps
The ultra-small 3-eye Bi-Beam LED headlamps combine advanced design with excellent light distribution. LEDs in the sequential turn signal lamps illuminate sequentially in a flow from the inner side to the outside of the vehicle.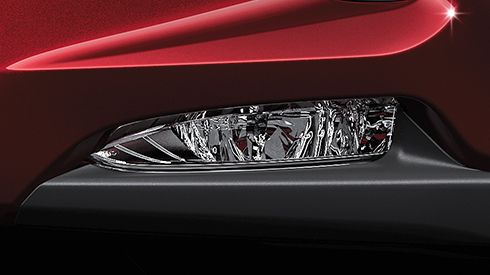 LED front fog lamps
LED lamps integrated into the front bumper reduce power consumption while providing a bright beam, contributing to excellent visibility for safe driving in low light and at night.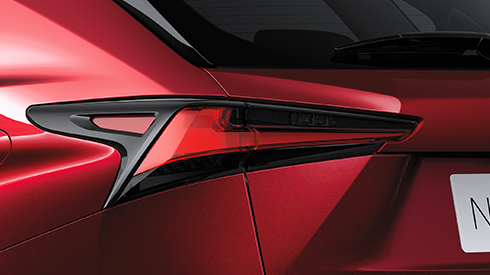 Led rear combination lamps
The distinctive Lexus L-shaped lamps look like a brilliant crystal, even in daytime. The wide LED sequential turn signal lamps illuminate from the inner to the outer side of the lamp to intuitively convey the turn direction.