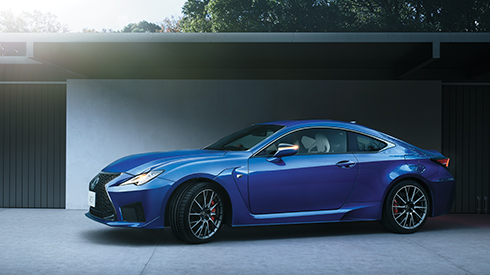 Design
Race-bred styling
The ultimate expression of functional beauty, the aggressive styling was sculpted by the demands of advanced aerodynamics and cooling performance, boosting the exhilaration of dynamic driving.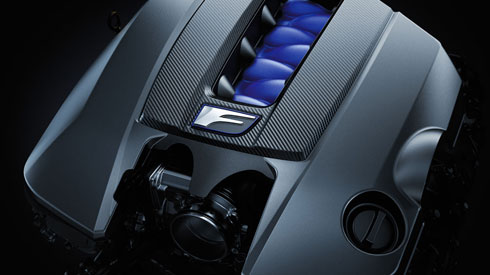 Performance
The RC F evolves dynamic "F" performances to a higher level, injecting race-bred immediately that shines on the track and deepens driving pleasure on the road. And with the Track Edition Package, it extends the limits of race-focused performance even further. The more firmly you depress the accelerator pedal, the more emphatically the naturally aspirated 5.0-liter V8 engine responds.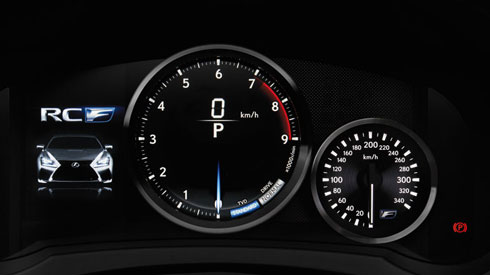 Features
The "F" driving experience is communicated by the large central color TFT (Thin Film Transistor) tachometer, enclosed in a large-diameter ring machined from aluminum with a stainless steel finish that gives a deep metal luster. The design of the tachometer and the content it displays change with the drive mode selected, enhancing visibility and usability. The position of the information, and the size of fonts and indicators displayed were all fine-tuned to provide quick confirmation of vehicle performance in a glance.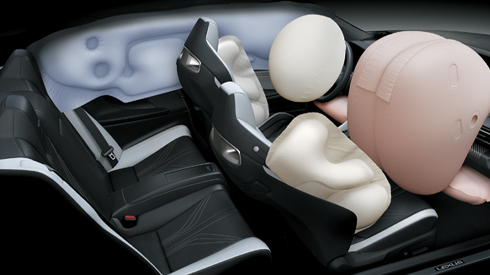 Safety
To help reduce the impact to occupants in a collision, the RC F is equipped with eight SRS airbags; dual-stage SRS airbags, SRS knee airbags and SRS side airbags for the front seats, and SRS curtain shield airbags for the door windows.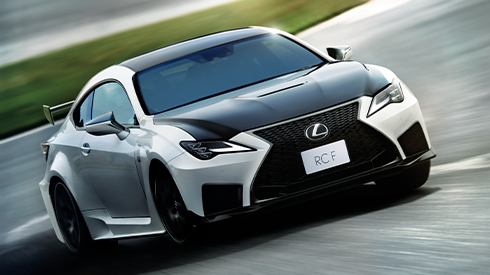 F Sport Track Edition
The track edition expresses its racing performance and pedigree with the exclusive Heat Blue Satin exterior finish, a specially developed colour that creates a three-dimensional sense of depth, further accentuated by a subtle satin texture that catches the eye. The package boosts the power-to-weight ratio through exclusive refinements to drastically trim overall weight. In addition to lightweight CFRP components for the roof, hood, front spoiler, rear wing, rocker molding fins and rear bumper diffuser.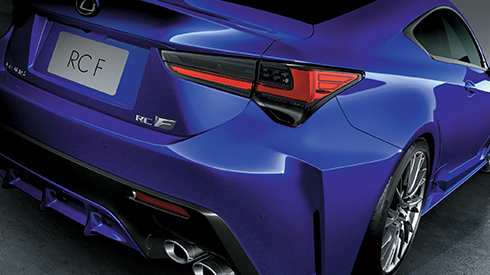 Overview
The creation of the RC F channels the racetrack honed technology and fine-tuning developed for the Lexus LFA supercar. Developed and refined by directly incorporating experience gained on the track, it deepens the core elements of "F" driving fun, defined as 'Response', 'Sound' and 'Limitless Power Feel', in its riveting racetrack-ready performance. The Track Edition Package further hones motorsport technologies and a passion for performance to create the ultimate "F" driving experience.