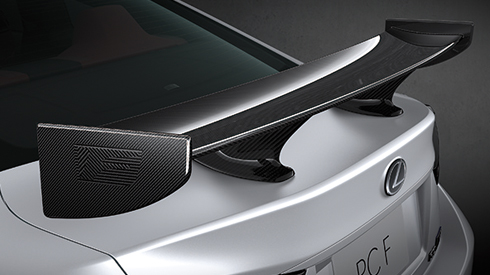 CFRP Rear Wing
The lightweight CFRP rear wing enhances aerodynamics and helps optimize rear downforce for outstanding stability, handling and traction.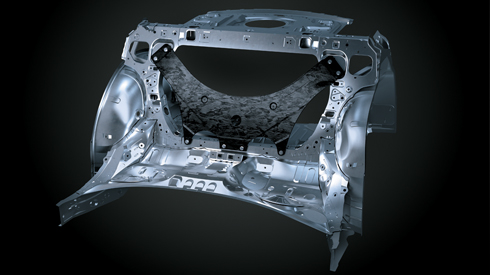 CFRP Partition Brace
The exclusive lightweight CFRP partition brace between the rear wheels reduces weight and increases rigidity, further contributing to the lightweight body and race-ready performance.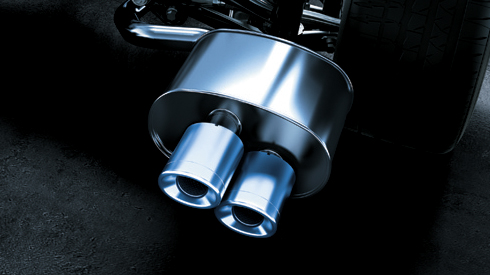 Titanium mufflers
All components in the mufflers and 4 tail pipes are made of titanium to realize significant weight reduction, and further refine racing performances. The exhaust note is tuned to change linearly in response to engine speed, providing an uplifting racing note.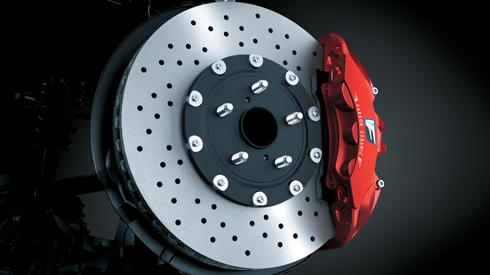 carbon ceramic brake discs
The lightweight carbon ceramic brake discs provide outstanding braking performance under extreme racing circuit conditions, as well as reducing crucial unsprung weight. High friction caliper pads developed exclusively to work with the carbon ceramic discs provide stable braking control at various temperatures and speeds. The exclusive red calipers feature a 'carbon ceramic' logo.