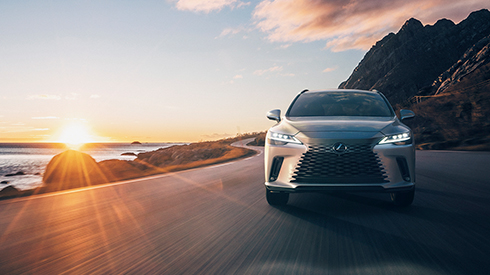 Overview
Stunning from every angle, the all-new 2023 RX showcases the next generation of Lexus. The RX offers all-new powertrains, each finely tuned to deliver the dynamic performance you desire. Experience a Lexus that is meticulously designed for the driver, with features placed where you would expect them to be and artfully arranged to help keep your focus on the road ahead.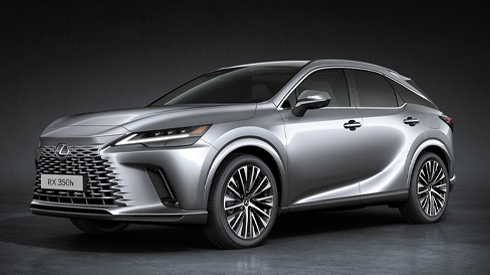 Design
Since its launch in 1998, the RX has been a pioneer in luxury crossovers, constantly evolving its strength and finesse. The design of the next-generation RX was driven by the dedicated pursuit of a unique identity and proportions, born from a dynamic driving experience. It is expressed in the design concept ALLURING x VERVE, which evokes a captivating and seductive presence, with a powerful sense of spirit.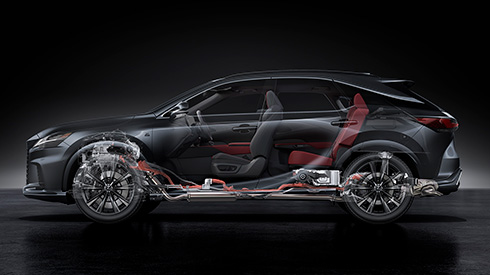 Performance
The Lexus Driving Signature involves a driving experience that provides an exhilarating feeling of seamless acceleration, steering, and braking according to all driving situations and aims for linear response faithful to the driver's intentions. In the RX, it was evolved by carefully refining vehicle fundamentals including the centre of gravity, inertia properties, weight reduction, and chassis rigidity. At the same time, a sharp focus was applied to enhancing the refined ride quality and quietness that are Lexus hallmarks.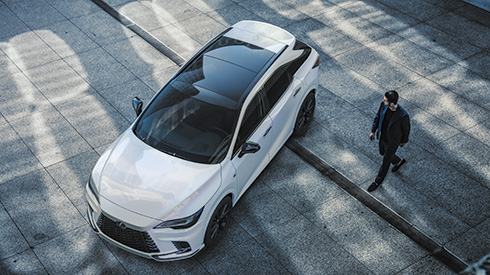 Features
Advanced features that integrate through refined technologies and thoughtful functionality. Enjoy long rides in stylish comfort and support with the luxury of personal control and the pleasure of premium sound.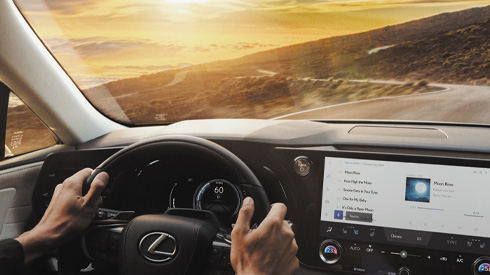 Safety
Lexus is continuously developing safety technologies with one goal: Zero fatalities and injuries from traffic accidents. To get closer to realizing this goal, the RX incorporates Lexus Safety System+. By expanding and evolving each function and adding new systems, we aim to prevent traffic accidents, further reduce traffic fatalities, and reduce the burden on the driver.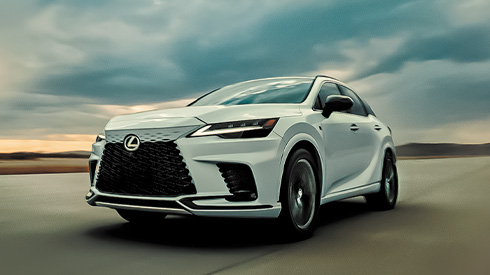 F Sport
Lexus aims to push the evolution of fundamental performance using electrification technology, providing customers with the joy and exhilaration of driving. The RX features DIRECT4 that works in conjunction with a new HEV system designed to enhance the driving experience. Precise all-wheel drive control maximizes the grip of the front and rear wheels, while also providing posture control to deliver an exhilarating driving experience. The F SPORT Performance is a performance model that takes the existing F SPORT one step further by offering an enhanced powertrain.