Color head up display
The wide, color head-­up display projects a range of frequently checked information on the lower windshield glass in the driver's line of sight, including the current speed, tachometer, audio system, and more.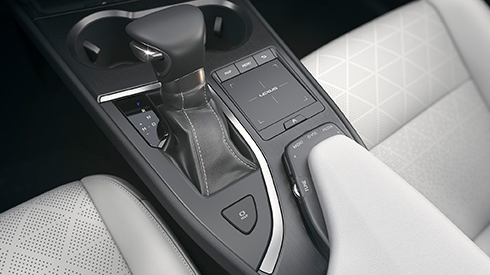 Remote Touch Interface
The interface is designed for smartphone-­style operation. The cursor can be adjusted to stop following flick operation to suit the user's preferences. Pinch-­in and pinch-­out operation enables continuous in and out zooming.
Air conditioning vent knob
An imaginative approach to technology drove the development of a single easy‐to‐­use air conditioning vent knob that controls both air direction and volume. The integration of wireless LED lighting into the knob makes it easy to use at night, and projects a futuristic sophistication with its sense of depth.
Wireless charger
This thoughtful charging tray in the center console enables wireless charging of batteries in Qi-­compatible smartphones and electronic devices simply by placing them on the charger tray.
Console box
The lid on the large capacity console box opens to both the left and right, for easy access by the driver and front seat passenger. The length of the armrest was optimized to provide comfort and support, with controls for the frequently-­used audio system functions integrated into the front palm rest.
USB ports/mini jack/power outlet
Two USB ports and a mini-­jack integrated inside the center console box support the plug-­and-­play use of music players, and enable the connection and charging of various devices and portable gear. Additional power outlets are located in the front tray and the side of the luggage space, and two USB ports in the rear of the center console.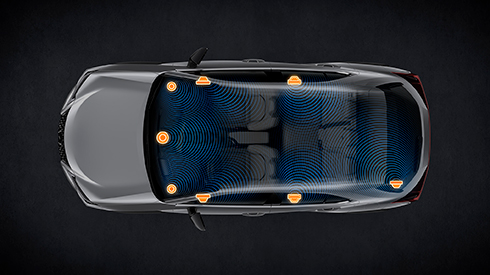 Mark Levinson Premium Surround Sound System
Developed specifically for the UX to deliver audio purity, power and precision, the 13-­speaker system includes 5 Unity speakers with identical performance arranged along the shoulder line. The ample power of the 8-­channel amplifier delivers pure, clean audio signals to the speakers. QLS (Quantum Logic Surround) and Clari­Fi optimize acoustic tuning in the cabin to faithfully reproduce the original sound sources.
Pages