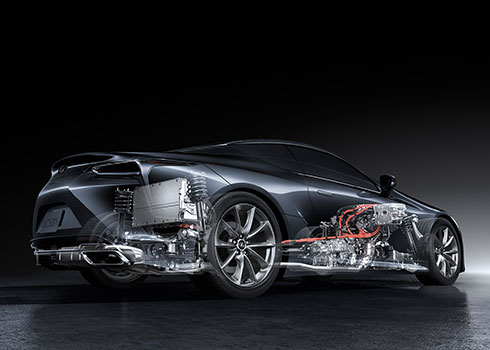 Multi Stage Hybrid System
The Multi Stage Hybrid System's 10-speed shift control provides a direct acceleration feel that follows the increase in engine rpms, together with excellent shifting rhythm. The Multi Stage Shift Device varies the combined output of the engine and motor, amplifying engine power and increasing drive force by 24%. It utilizes engine speed in a wide range from low to high speeds, harnessing maximum engine output from 50km/h, as well as enabling high-speed driving at lower engine rpms for a quiet ride.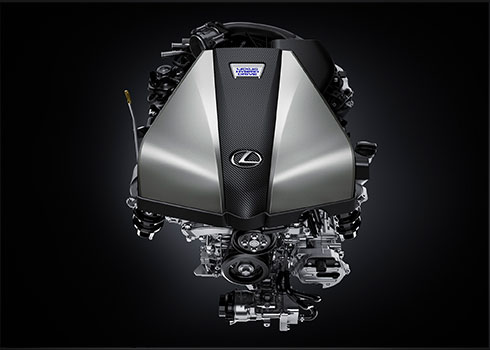 3.5-liter V6 engine
The hybrid system's V6 engine integrates advanced technologies that include Dual VVT-i (Intake side: VVT-iW) and D-4S fuel injection system. Lightweight components further contribute to both powerful driving and outstanding environmental performance. A focus on reducing friction losses in the engine helps boost peak output revolutions from 6000 to 6600rpm.*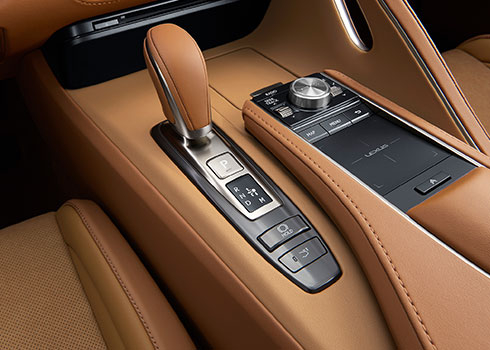 DMI (Driver Mind Index)
Working in tandem with the simulated 10-speed automatic transmission, DMI selects the optimum gear based on the driving environment and accelerator and brake pedal operation, to quickly match gear selection with the driver's intention. The first hybrid vehicle to feature M-mode, it enables the driver to directly select and hold any gear using the paddle shift switches, to provide quick shift response to match their intention, for a dynamic hybrid sports driving experience.