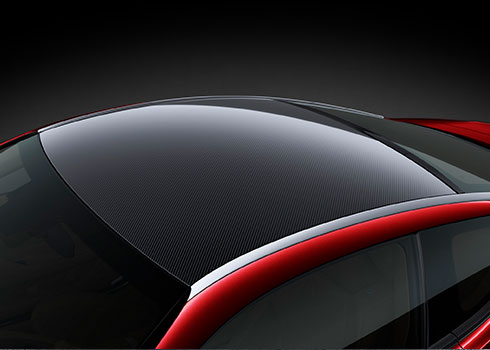 CFRP (Carbon Fiber Reinforced Plastics) roof
At the Motomachi Plant in Japan, Takumi craftsmen apply carbon-forming technology developed for the Lexus LFA supercar. The use of CFRP creates a roof with strength and rigidity comparable to steel but with less weight, contributing to the low center of gravity at the heart of sports driving performance.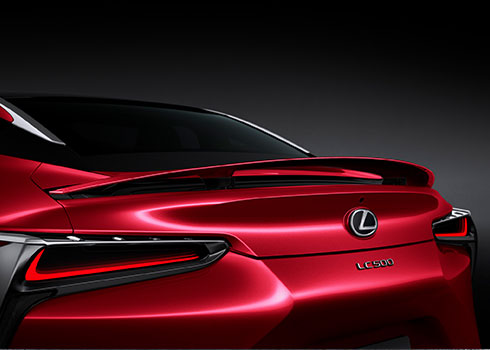 Active rear wing
The retractable rear wing integrated in the trunk lid automatically deploys in response to higher vehicle speeds to provide aerodynamic downforce. The driver can also manually operate the wing using a switch on the instrument panel. (Sport+ package)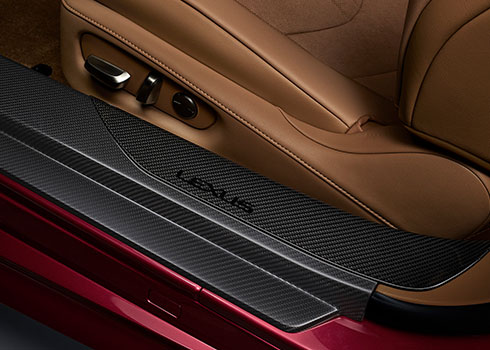 CFRP scuff plates
CFRP scuff plates further reduce weight. The subtle contrast of the gloss/matte finish exudes a refined sporting quality.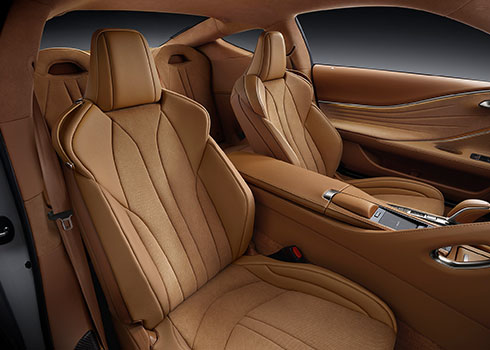 Sport package front seats
To provide excellent support against the lateral G forces experienced in sports driving, the seats use an innovative 'integrated foaming' structure, holding performance around the shoulder and lumbar support was enhanced, and they are finished with Alcantara on the center of the seatback and cushion.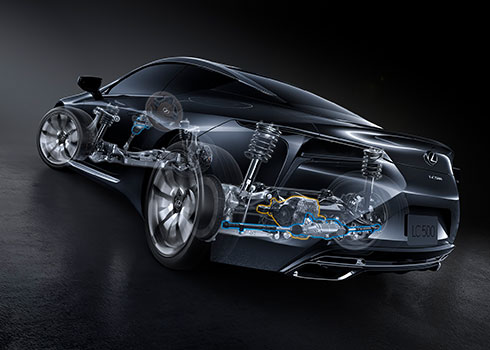 LDH, VGRS & Torsen LSD
LDH (Lexus Dynamic Handling system) lifts driving performance to a higher plane. Together with EPS (Electric Power Steering), VGRS and DRS (Dynamic Rear Steering) control all four wheels independently to enhance the vehicle's limit while cornering, line trace performance and stability, to enjoy a higher level of sports driving. (Sport+ package). VGRS (Variable Gear Ratio Steering) optimally controls the steering angle in response to vehicle speed and steering input, helping to realize excellent maneuverability and stability from low through to high speeds. The torque-sensing LSD provides linear response to acceleration, contributing to excellent traction performance and handling, as well as stability in both straight-line driving and while cornering. (Sport+ package)