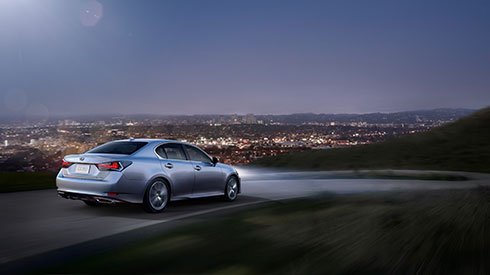 Engine
Smooth and very rewarding to drive, this dynamic performance sedan is fitted with a 3.5-liter V6 or 2.0-liter turbocharged engine that delivers highly responsive power, enabling it to accelerate quickly up to top speed. The Atkinson Cycle engines integrate Dual VVT-iW (Variable Valve Timing-intelligent Wide) to balance exhilarating driving performance with excellent fuel efficiency. To optimize combustion, an innovative direct-injection system features both direct and port injectors, to help realize excellent output, torque and fuel efficiency. Rear wheel drive and an 8-speed automatic transmission featuring paddle shift switches and Multi-mode Automatic Transmission enhance driving pleasure.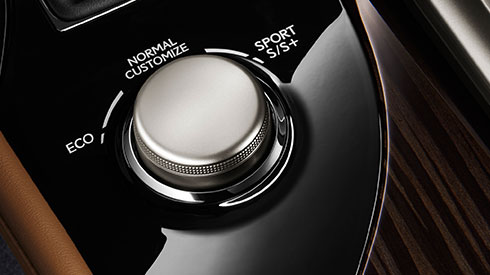 Drive mode select
You can tune the performance of the GS to suit your driving mood. Eco Mode helps reduce emissions and fuel consumption while you drive in a relaxed manner. Sport S Mode adjusts the power-train for more responsive driving, while Sport S+ Mode also controls the chassis and EPS for an exceptionally engaging drive. In addition, Customize Mode enables drivers to set their preferred settings.*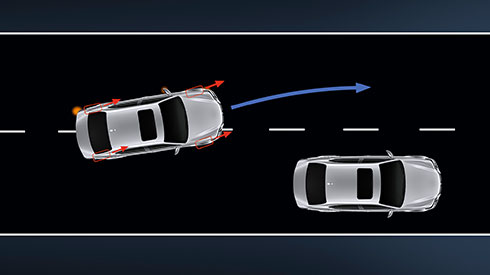 LDH (Lexus Dynamic Handling system)
LDH elevates driving performance to a new dimension. Together with EPS (Electric Power Steering), VGRS (Variable Gear Ratio Steering) and DRS (Dynamic Rear Steering) control all four wheels independently. At low to medium speeds, the front and rear wheels turn at slightly opposing angles. This significantly reduces the turning radius for excellent maneuverability at low speeds, while sharpening the steering feel when driving along winding country roads. At higher speeds, the system calculates the optimum vehicle angle from vehicle speed and steering inputs, and applies front and rear steering control, to give a stable and nimble feeling. This contributes to composed lane changing and agile cornering at high speeds.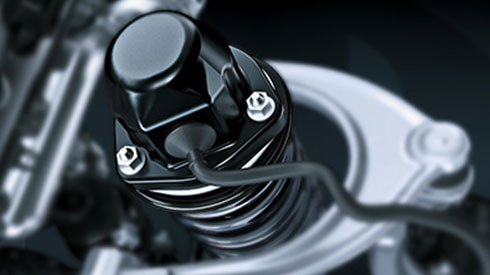 AVS (Adaptive Variable Suspension system)
The damping force at all four wheels is intelligently controlled by AVS in response to road surface conditions and driver input. This not only contributes to excellent ride comfort, but also enhances handling stability and road holding.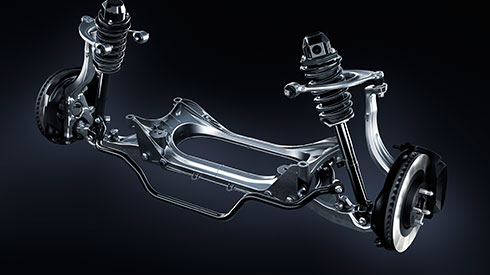 Front suspension
Featuring forged aluminum components and a refined design, the front double wishbone suspension is light and rigid. Extensive adjustments to the suspension geometry contribute to the outstanding handling, high speed straight-line stability and ride comfort.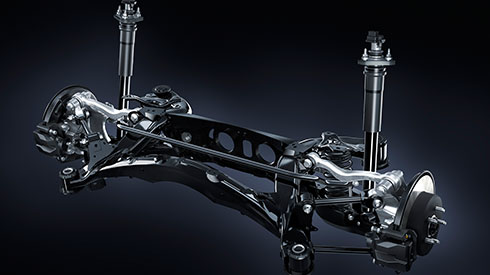 Rear suspension
The excellent straight-line and cornering stability are the product of the refined geometry and layout of the multi-link rear suspension. The use of high-tensile steel, die-cast and forged aluminum components helps to reduce weight yet increase rigidity.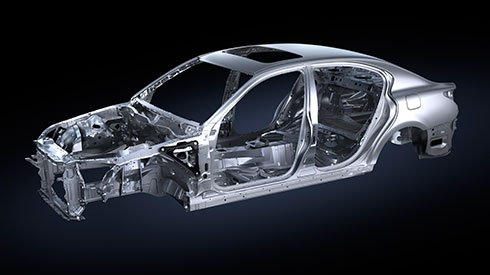 Chassis
An intense focus on the high-rigidity body structure drove the use of innovative production technologies including laser screw welding, line laser welding and body adhesives. Together with extensive spot welding, they contribute to the excellent handling, refined comfort and quiet ride.