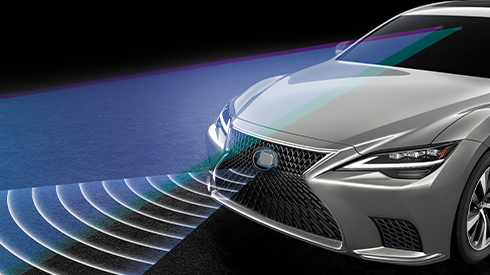 Pre-Collision System
When the millimeter-wave radar and monocular camera sensorsdetect a collision with a vehicle or pedestrian*ahead is likely, it alerts the driver and activates pre-collision brake assist when the driver depresses the brake pedal. If the driver cannot depress the brake pedal, it activates the pre-collision brakes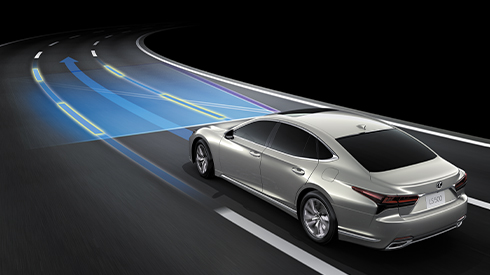 LKA (Lane Keeping Assist)
LKA alerts the driver with a sensory alert using steering wheel vibration or a buzzer, and on the multi-information display if the system judges the vehicle is about to cross the lane markings without using the turn signals, and assists steering to help avoid lane departure.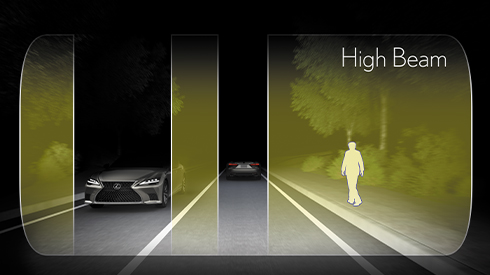 AHS (Adaptive High-beam System)
When the system detects a vehicle within the area illuminated by the high beams, it disables/enables 8 upper and 16 lower LEDs on each side to partiallyblock light from the high-beam headlamps so that they don't directly project onto a preceding or oncoming vehicle. In this way, it helps to provide the driver with good visibility by illuminating road signs and other objects in front of the vehicle, without dazzling other vehicles.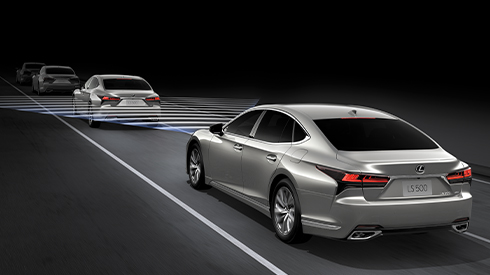 Dynamic Radar Cruise Control
In addition to maintaining a constant speed, Dynamic Radar Cruise Control uses the radar and camera sensors to detect a vehicle driving ahead and maintain an appropriate distance between vehicles.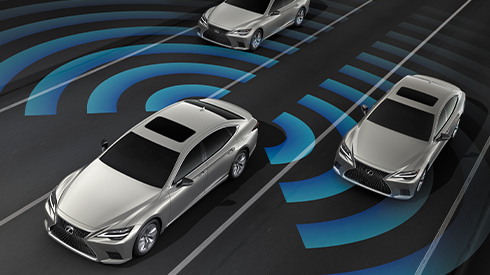 Blind Spot Monitor System
When the quasi-millimeter-wave radars in the rear bumper detect vehicles in adjacent lanes that aren't visible in the door mirrors, the system activates an LED warning indicator in the relevant door mirror the moment a vehicle enters this blind spot.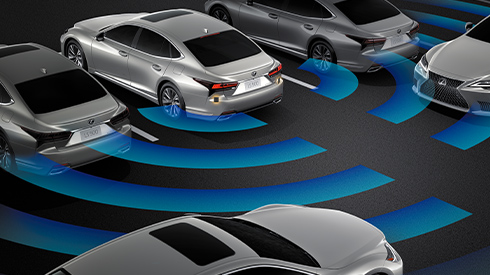 RCTA (Rear Cross Traffic Alert)
To assist safe reversing, RCTA uses quasi-millimeter-wave radars in the rear bumper to detect approaching vehicles in difficult-to-see areas behind the vehicle. When an approaching vehicle is detected, RCTA alerts the driverusing a buzzer and an LED indicator in the relevant door mirror.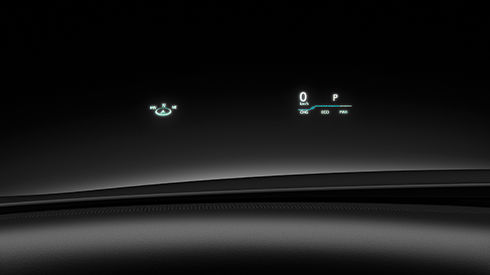 Large color head-up display
The system helps the driver intuitively understand warnings and take action to avoid potential hazards with animations and information projected on the large 24-inch (600x150mm) display. The screen is divided into different areas to effectively bring information to the driver's attention including cautions and warnings, driving support, road signs, vehicle speed, navigation and other information.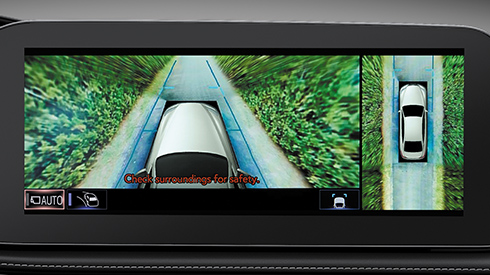 Panoramic View Monitor
Video that provides the driver with an imageof the vehicle as if viewed from above is displayed on the 12.3-inch EMV (Electro Multi-Vision) display. It helps the driver to check conditions around the vehicle that are difficult to see in real time.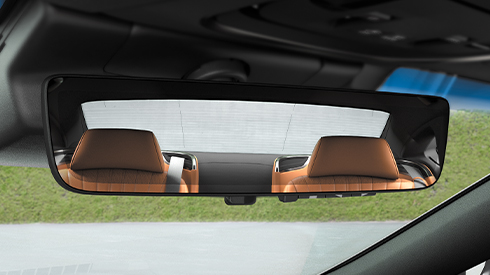 Automatic rear seat reclining
When the rear seat is unoccupied, it automatically reclines in tandem with shift operation. If the headrest is raised, it also lowers to provide a wide field of view in the interior mirror.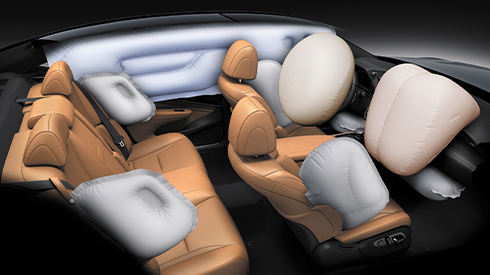 SRS (Supplemental Restraint System) airbags
The LS features dual-stage SRS airbags (Front seats), SRS knee airbags (Front seats), SRS side airbags (Front and outboard rear seats) and SRS curtain shield airbags (Front and rear seats). SRS seat cushion airbags (Outboard rear seats) are also available for the power rear seats.