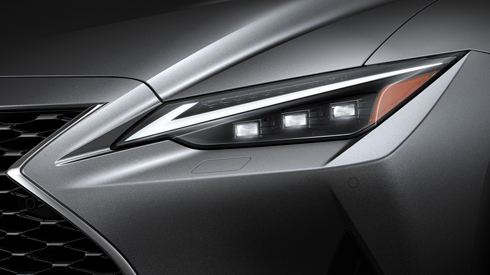 3-EYE Bi-Beam LED HEADLAMPS
The sweeping lines from the center of the grille through the slim compact design of 3-eye Bi-Beam LED headlamps visually emphasize the low center of gravity. The black lamp running across the top of the headlamps integrates a sharp L-shaped white DRL (Daytime Running Lamp). Below, three high and low projector beam LEDs are integrated in a compact unit that provides exceptional light distribution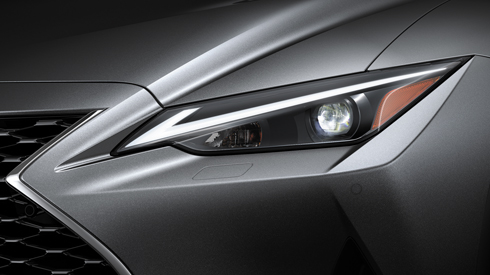 Bi-Beam LED headlamps
The black lamp running across the top of the Bi-Beam LED headlamps integrates a sharp L-shaped white DRL, the distinctive Lexus signature. Below the DRL, a compact one-lamp projector LED unit integrates both high and low beams, together with a turn signal lamp, enhancing the feeling of depth and accentuating the continuity of the lines flowing from the grille.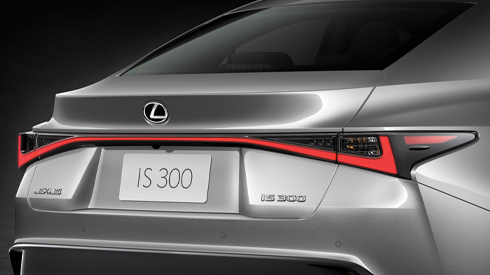 LED rear combination lamps
The bold lines and layered structure of the L-shaped rear combination lamps exude tension, emphasizing the bold wide stance of IS. The multiple LEDs in the tail and stop lamps illuminate in a deep glittering L-shaped display, accentuating the Lexus presence.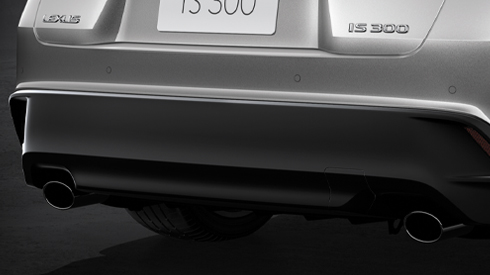 Dual exhaust pipes
The design of the exhaust pipe tips shows attention to detail to create a sporty sound. F SPORT models feature an exclusive design with a solid surface and beautiful curve.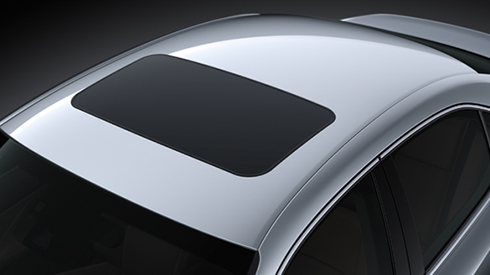 Moonroof
The moonroof lets ample light and fresh air into the cabin, expanding the feeling of space and driving enjoyment. It opens and closes, tilts up and down at the touch of a button. A low-speed motor provides quiet operation. Note: Please inquire at your local dealer for details on the availability of features.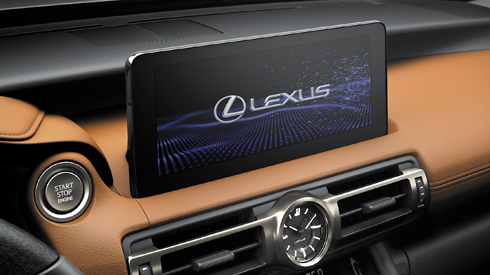 EMV touch display
The 10.3-inch touch display enables simple touch operation, with a wide screen that is easy-to-read even when the menu and maps are displayed simultaneously. Ergonomics helps refine the display's position in front of the driver for easy operation, optimizing the angle and thinness of the unit to minimize intrusion into the driver's line of sight. The result is an interface that is easy to focus on and enables intuitive fingertip operation, while maintaining forward visibility and a comfortable driving position.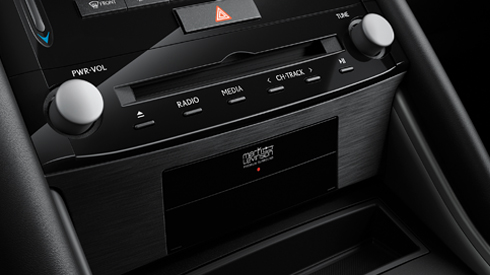 Lexus IS Premium Sound System
The high-resolution Premium Sound 10-speaker system treats occupants to an exceptional audio experience with a dynamic and airy feel. CST (Coherent Source Transducer) speakers in the instrument panel combine a tweeter and mid-range, reproducing vocals that create a live performance effect.
Pages