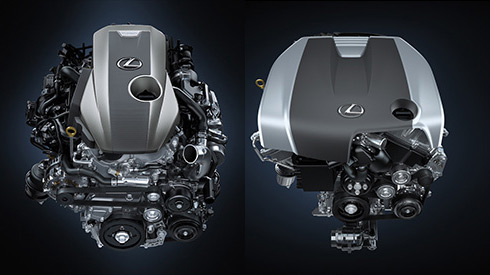 Driving Dynamics
The sophisticated 3.5-liter V6 engine integrates advanced technologies that include a D-4S fuel injection system that features both direct and port injectors to balance high power output with fuel-efficiency, and Dual VVT-i which increases torque and output, contributing to excellent fuel economy and reduced emissions. The 2.0-liter direct injection turbocharged engine combines a compact high-efficiency twin scroll turbocharger with an Atkinson Cycle engine with Dual VVT-i (Intake side: VVT-iW) to deliver exhilarating driving performance and excellent fuel-efficiency. The innovative D-4ST features both direct and port injectors, to help realize excellent torque, responsiveness, and fuel-efficiency.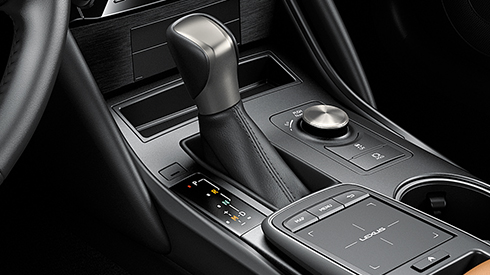 8-Speed SPDS (Sport Direct Shift)
The 8-speed automatic transmission provides smooth shifting for a pleasing drive, changing gears in as little as 0.2 seconds when the 'M' position is selected for an authentic sports driving performance of a manual transmission. In 'D' position with Sport Mode, it downshifts to the optimal gear with the drop in acceleration at corner entry, then holds the selected gear through the turn to provide powerful acceleration exiting the corner.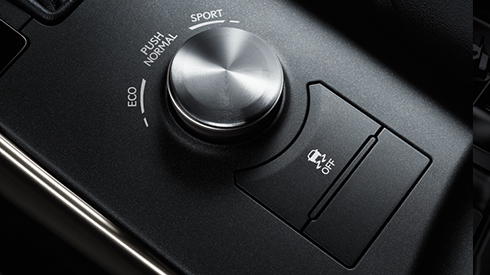 Drive mode select
Drive mode select provides integrated control of multiple systems to let you tune performance to suit your driving style. You can select and change between four modes: Normal, Eco, Sport/Sport S, and Sport S+ Modes. In addition, Customize Mode enables drivers to set their preferred settings for the powertrain, AVS, EPS and air conditioning.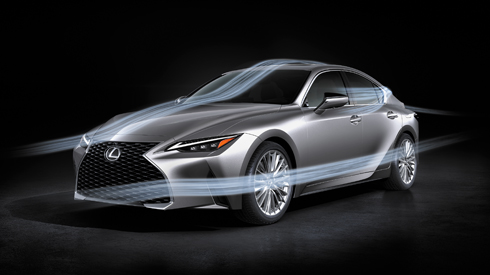 Aerodynamics
The advanced aerodynamics of the IS aim to achieve high fuel-efficiency and a quiet cabin, together with sporty driving performance. Unifying the belt molding and panels on the sides of the body creates a strong turbulence rectifying effect, while fins integrated into the rocker panels help to control air flow and reduce roll. In addition, covers on the front door frames enhance aerodynamics, and aero stabilizing fins on the rear combination lamps and underbody contribute to outstanding steering stability and response.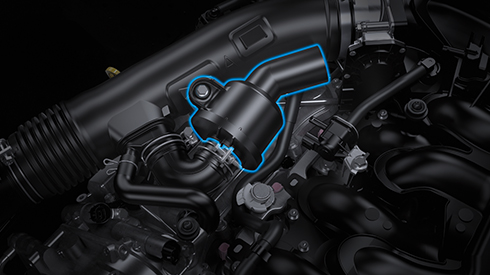 Sound generator
Heightening the excitement of sports driving, the sound generator boosts the sound pressure level of specific frequencies in the engine air intake, to generate a distinctive sporty engine note when you accelerate in the mid-to-high rpm ranges.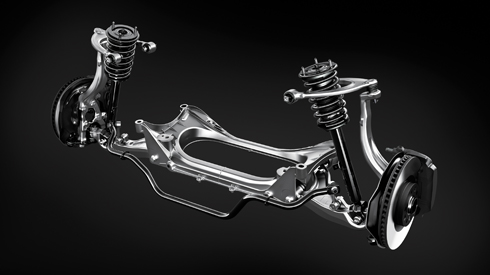 Front and rear suspension/performance damper
The double wishbone front suspension and multi-link rear suspension were optimized to deliver exhilarating driving, with the refining and tuning of individual components to provide excellent turning performance, steering response and feel, together with refined ride comfort. The adoption of swing valve shock absorbers on both the front and rear suspension dampens even minimal body movement, contributing to supple ride comfort at different speeds and in varying conditions. They provide a flat vehicle posture, excellent steering response and stability, and outstanding ride comfort.