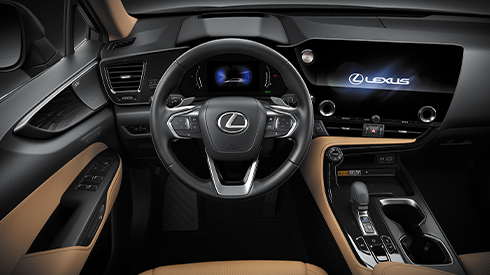 Interior Design
Applying the Tazuna Concept, the development of the cockpit aims to deepen communication with the car, so drivers can experience the joy of controlling a vehicle that responds precisely to their intentions. Through the placement and form of information related components that connect the cabin with the road ahead, the cockpit fosters awareness of what lies in front of the vehicle while facilitating smooth eye movement.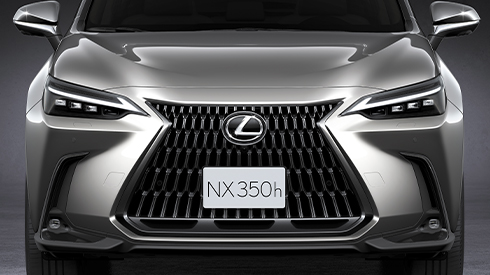 Spindle Grille
The compact design enhances the condensed impression of the spindle grille, creating a pushed forward look and simplifying construction while reducing weight. The grille pattern features tall U shaped blocks with a three dimensional sense of depth, to express a powerful look. A slit shaped opening at the bottom enhances cooling performance and communicates a sense of power befitting an SUV.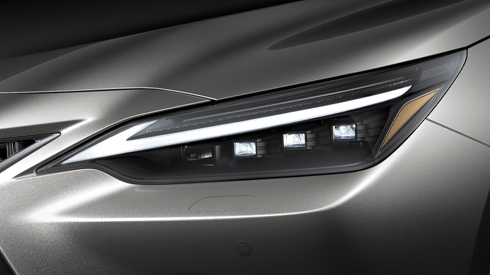 Headlamps
The 3 eye projector headlamps feature a black extension that creates a more subdued impression, accentuating the signature L shaped DRL (Day Running Lights). The one lamp projector unit combines an L shaped DRL and a single Bi Beam LED unit, creating a sharp look with a powerful expression in a simple design.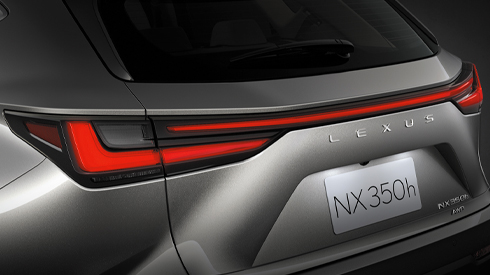 Rear Combination Lamps
The L shaped light bar rear combination lamp on the rear center and L shaped lamps positioned independently on the rear lenders, that activate in a phased arrangement to express the unique identity of the NX. At night, the light bar lamp is always lit to act as a tail lamp, further emphasizing the rear brand signature. In addition, the Lexus name logo exudes a sleek, modern image.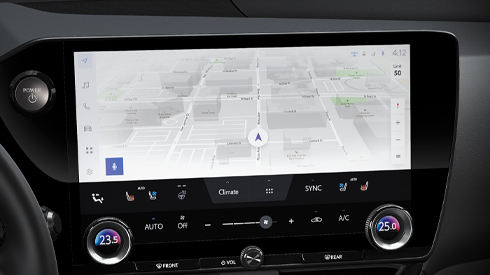 Center Display
The large center touch display integrates numerous functions in the form of software switches. To enhance intuitive operation, the size, shape, layout, information displayed, placement and other aspects of the switch design were optimized for easy operation, reflecting how often each function is used.