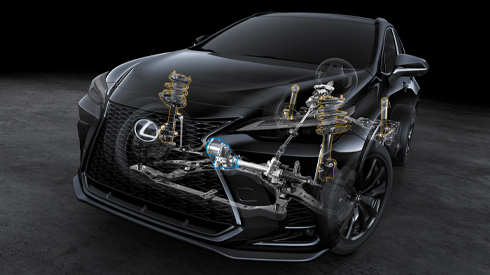 EXCLUSIVE F SPORT TUNING
F Sport front and rear performance dampers quickly absorb flex and minute vibrations in the body while driving, to further sharpen handling characteristics, and enhance ride comfort and quietness. In addition, linear solenoid type AVS provides excellent damping force switching response. It contributes to shock isolation and a flat ride posture even on roads with large undulations and small rough areas.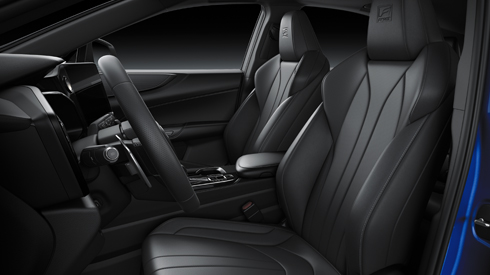 EXCLUSIVE F SPORT INTERIOR
The F Sport steering wheel, front seats, aluminum pedals, shift lever and exclusive enhancements boost sports driving control and enjoyment. The F Sport seats are specially designed to provide the firm support required for exhilarating sports driving.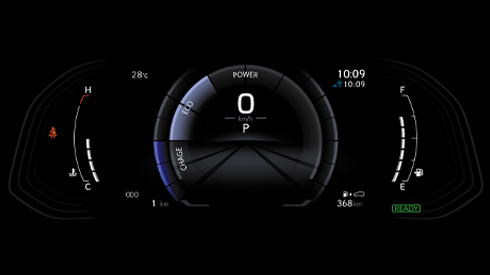 Exclusive F Sport Meter
In the NX F Sport, there is a S+ mode on the F Sport meter that features a racing specification layout.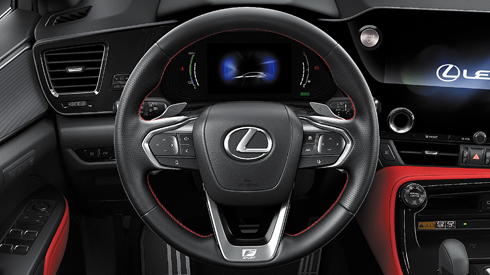 EXCLUSIVE F SPORT STEERING WHEEL
The steering wheel features a grip cross section designed to meet the demands of sports driving.