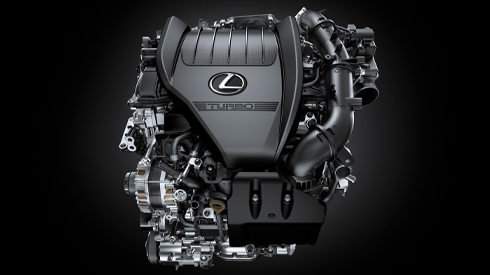 2.4 Liter L4 Turbo Engine
The 2.4 liter inline 4 cylinder turbo engine revs pleasantly in response to accelerator input, providing outstanding acceleration response and ample driving power. Based on TNGA engine technology, it features a high efficiency twin scroll turbocharger, center direct injection system, and DC motor controlled variable cooling system. Utilizing the ample torque it delivers powerful dynamic performance together with excellent environmental performance and low fuel consumption.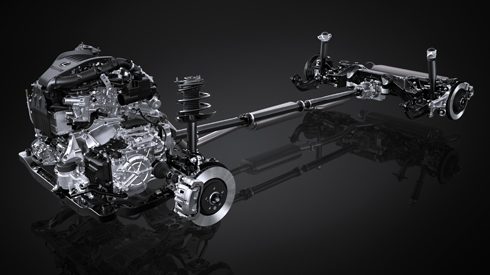 Direct Shift 8AT
The Direct Shift 8AT, an 8 speed automatic transmission, balances driving performance that's rich in direct feel with excellent fuel economy. Paired with the 2.4 turbo engine, it was refined to realize powerful performance with the hallmark low rpm response of a turbo powerplant. The AT's control algorithm anticipates continuously changing road conditions and driver intentions based on control inputs to allow engine output and ear selections that suit the driving environment. It provides excellent fuel economy and quietness while cruising, heightens driving enjoyment.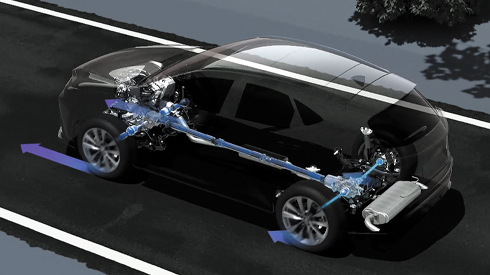 Electronically Controlled Full Time AWD
Electronically controlled full time AWD has been adopted in turbo models to optimize the front/rear drive torque distribution in keeping with the driving conditions, allowing the driver to confidently control the vehicle as intended. The system provides exhilarating yet refined control from normal to aggressive driving, allowing control using the accelerator for smooth vehicle behavior from corner entry to exit.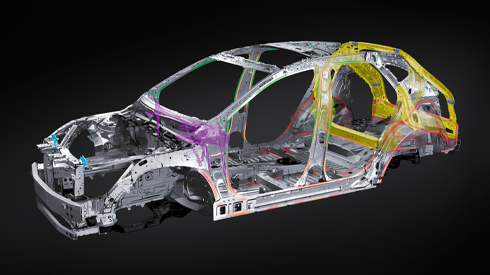 Chasis
Frame saction connections were reinforced and panel joints strengthened by various means, including expanding the area of joints, optimizing the application of bonding technologies and materials in different locations, and the use of high rigidity foam material in the rear pillars. In addition, a twin hood lock construction design that uses the hood as a rigid member provides excellent front lateral flex rigidity, endowing the NX with exceptional body rigidity.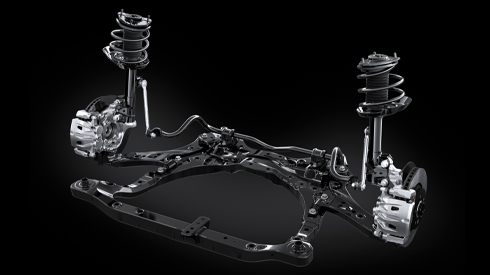 Front And Rear Suspension
Lexus aimed for a composed steering feel with clear straight line stability, and a flat road hugging posture. Suspension bushes feature low torsion characteristics, while the shock absorbers reduce shock and vibration to deliver a quality ride.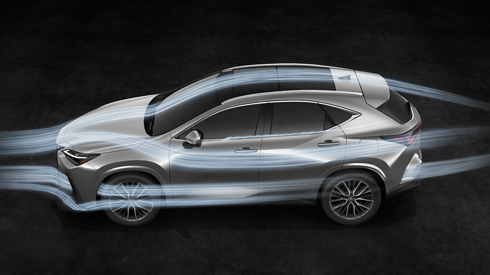 Aerodynamics
Development of the NX's aerodynamics focused on control technologies that utilize aerodynamic forces on the front, sides, rear and even under the floor to enhance driving performance.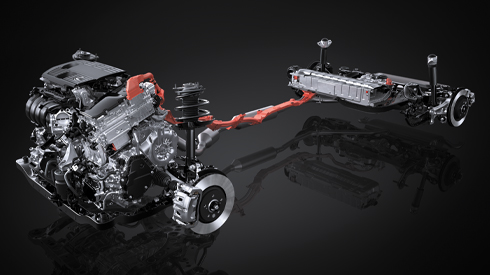 LEXUS HYBRID DRIVE
The 4th generation large capacity hybrid system combines a highly efficient 2.5 liter inline 4 cylinder engine with a high output motor. It effectively combines a highly responsive engine, lithium ion battery with enhanced battery performance, and hybrid system control with revised drive force characteristics were developed to deliver smooth and direct start off/acceleration characteristics in the form of linear vehicle G force in response to accelerator operation, and a continuous acceleration feel at mid accelerator operation.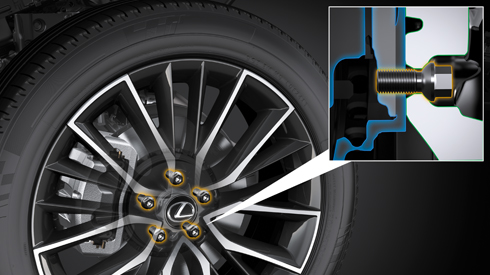 HUB BOLT FASTENING CONSTRUCTION
Adopting a hub bolt fastening construction enhances high axle rigidly and reduces unsprung weight, contributing to a crisp steering feel with clear feedback and high quality ride comfort. A black coating enhances the appearance of the wheel and ornamentation.