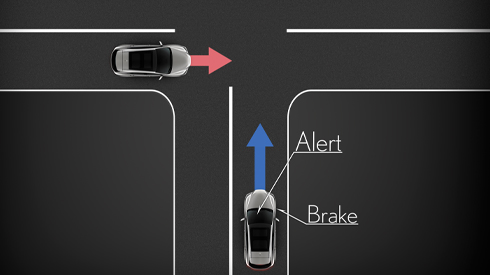 INTERSECTION ASSISTANCE (CROSSING VEHICLE)
In addition to the normal Pre Collision System operating range, the system also supports collision avoidance with vehicles and motorcycles crossing at intersections. If the system determines that a collusion is likely, it alerts the driver and activates the brakes to help mitigate damage.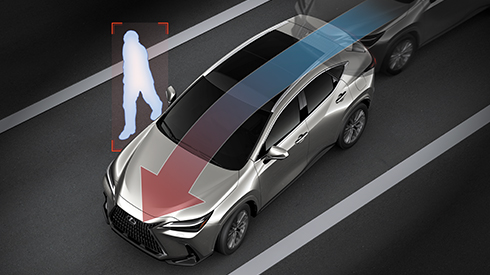 EMERGENCY STEERING ASSIST
If the Emergency Steering Assist system detects a collision with a vehicle, motorcycles, pedestrian or bicyclist ahead is likely, there is sufficient space for the vehicle to be steered within its lane and the driver has begun an evasive maneuver, it assists steering to help enhance vehicle stability and prevent lane departures.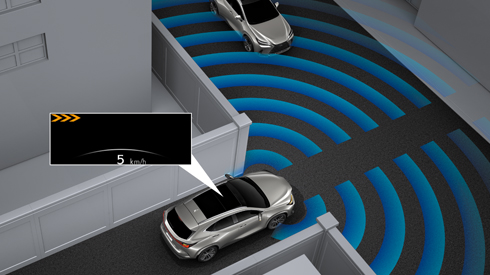 FCTA (FRONT CROSS TRAFFIC ALERT) & RCTA (REAR CROSS TRAFFIC ALERT)
If the system detects a vehicle approaching from the front left or right when entering an intersection, it will attract the driver's attention with an animated warning in the color head up display showing the direction the vehicle is approaching from.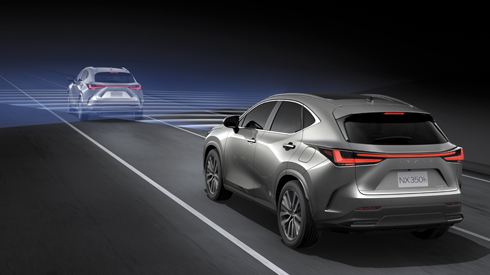 ADVANCED DYNAMIC RADAR CRUISE CONTROL LDA, LTA AND LCA
The LDA (Lane Departure Alert) warns the driver if the vehicle may deviate from the current lane. While the LTA (Lane Tracing Assist) helps assist steering the operation required to keep the vehicle in its lane, with enhanced recognition and control performance. Finally, the LCA (Lane Change Assist) activates when the driver operates the turn signal lever to assist steering operations to change lanes and monitoring vehicles in the target lanes.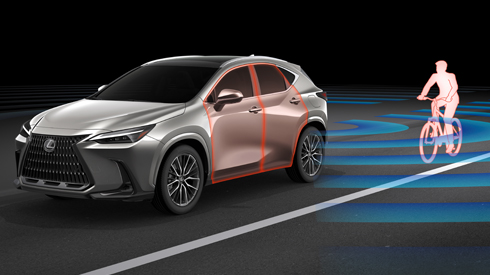 SEA (SAFE EXIT ASSIST)
SEA uses the BSM (Blind Spot Monitor System) to detect vehicles (including bicycles) approaching from the rear when exiting the vehicle. If SEA determines a collision with an opened door or exiting occupants is a possibility, an indicator in the door mirror lights up to alert occupants.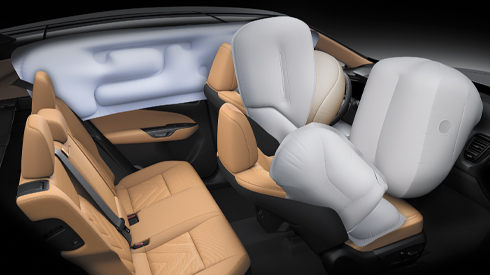 SRS airbags
The NX features dual-stage SRS airbags (Front seats), SRS knee airbag (Driver's seat), SRS cushion airbag (Front passenger's seat) that supports seatbelt restraint by lifting the front edge of the seat cushion during a frontal collision, SRS side airbags (Front seats), and SRS curtain shield airbags (Front and rear door windows).