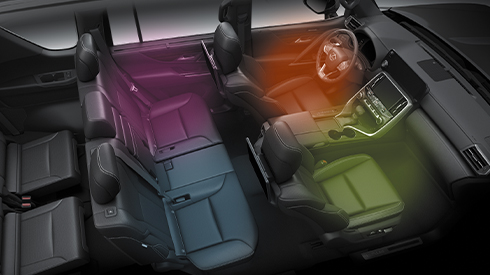 Lexus Climate Concierge
Lexus Climate Concierge provides whole-body comfort for each occupant. It also contributes to energy saving, limiting excessive operation by controlling overheating and overcooling. By setting their preferences in advance, occupants can enjoy continuous comfort without the need to operate the system. In this way, the Concierge provides the essence of Japanese hospitality through air-conditioning harmony where the occupants wishes are considered and everything is prepared in advance.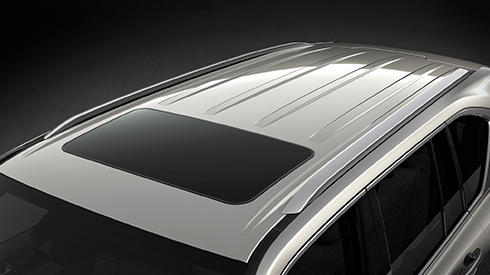 Aluminum Roof Rails/Moonroof
Roof rails made of lightweight aluminum help reduce the vehicle's inertia moment. The moonroof, which creates a feeling of openness in the cabin, is standard equipment.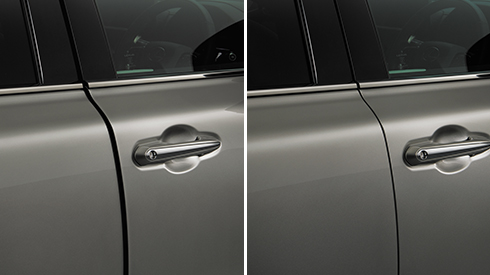 Door Easy Closer (Front and Rear)
An easy closer function reliably closes side doors that have been left ajar.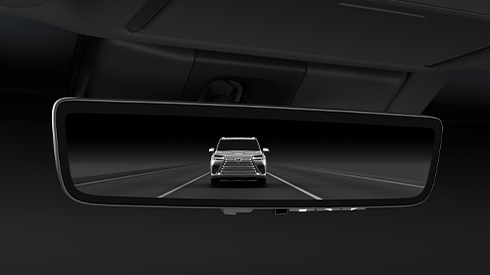 Digital Rear View Mirror
When switched from optical to Digital Rear-view Mirror mode, the wide mirror displays real-time images from the back-up camera to provide a wider field of view unobstructed by headrests or passengers' heads, helping to check safety behind the vehicle. The high-resolution images have natural colors, and also realize clear visibility at night.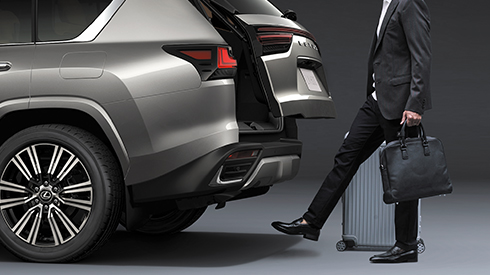 Hands-Free Power Back Door
The luggage space provides ample storage with the rear seats up and can be expanded as required by folding one or more of the rear seats down. Convenient side nets enable stowing of small items. Two lamps in the desk sides and one in the back door provide good illumination at night.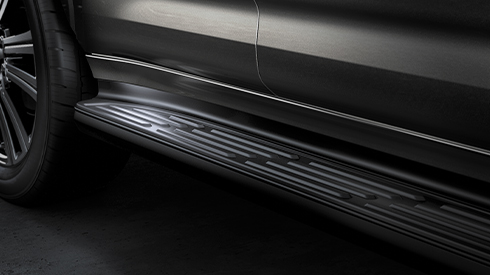 Side Steps
The ergonomically designed sidesteps support easy ingress/ egress. The size, position and height of the steps were optimized to provide good ground clearance when driving on rough roads.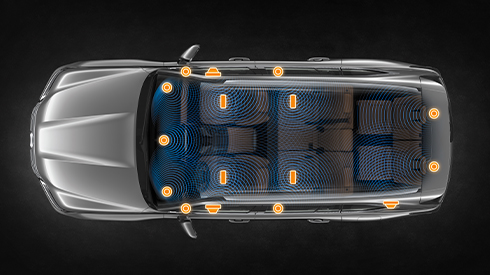 Mark Levinson Reference 3D Surround Sound System
Since it pioneered high-end audio over 40 years ago Mark Levinson has reigned supreme, and Lexus is the only premium car brand equipped with its audio systems. Based on the Mark Levinson PurePlay concept to realize a pure, distortion-free sound, the LX is optimally equipped with 25 speakers, the most in the Lexus lineup.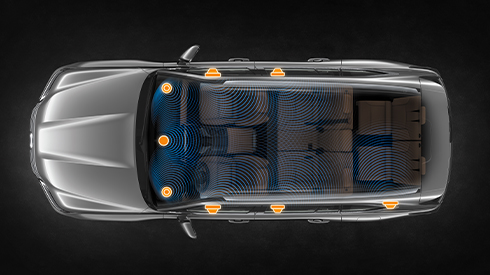 Lexus Premium Sound System
This 10-speaker system includes a high-capacity subwoofer box that reproduces rich, sharp bass, delivering a luxurious sound space that seems to float in front of your eyes. The CST speakers on the instrument panel combine the characteristics of tweeters and mid-range drivers to provide a localized, well-articulated sound image and a rich sound field by generating sound from the same acoustic center.